How to edit PDF Files on Mojave
Learn How to edit PDF Files on Mac OS Mojave by PDF Editor Mac.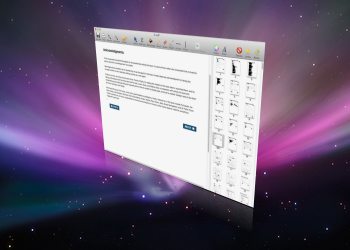 PDF documents are the most secure means of information transfer over an online network. The information shared in a PDF document cannot be altered or edited due to its permanent nature. The permanent nature of PDF documents makes them an excellent option for the transfer of essential data.

Adobe Systems, the creator of "Portable Document Format," created these transferable documents for official use. These portable documents were designed to maintain their formatting in all operating systems. Users can send PDF files to any computer without concerning about the loss of format.


Can you Edit mistakes in a PDF File on Mojave OS?
Mojave is one of the latest versions of Mac OS, which was released in 2018 for Macintosh computers. Mojave OS has advanced features in comparison to the old Mac operating systems. Apple included the latest dark mode and upgraded app store in the Mojave, but it doesn't contain any built-in app or tool to edit PDF files.

PDF files have an option of password protection that is used to restrict the modifications in a PDF document. A decade ago, there were hardly any programs that could help the users in eliminating mistakes in PDFs. Nowadays, Mac users can edit PDF documents on Mojave OS by using third-party apps. These third-party apps help Mac users to eradicate typos, spacing errors, and addition/deletion of data.



Best PDF Editor for Mojave
Mojave users can download many free editing tools for PDF documents, but free editing apps bring Spyware and Adware with them. However, most professional PDF editing tools are quite expensive, and they charge monthly or yearly subscription charges. Furthermore, users cannot use professional editing tools without technical knowledge.

PDF Editor Mac is a fantastic software that can be downloaded for easy editing in PDF documents. It takes 6MB storage space, and its latest technology helps the Mojave users in editing PDF files smoothly.


Benefits of PDF Editor Mac
PDF Editor Mac is a premium PDF editor that is neither heavy on the storage space of your Mac PC nor dents your pocket heavily. It has the advanced codecs for making permanent edits in the PDF documents. You can download the PDF Editor Mac –free version for instant editing of PDF files. But the Pro version contains the most useful and advanced features. Let's have a look at the salient features of PDF Editor Mac.

- High compatibility with the latest Mac operating systems

- No Spyware & Adware - direct download

- Straightforward GUI

- Precise editing tools for instant changes a PDF document.


PDF Editor Mac on Mojave Tutorial
PDF Editor Mac is a flexible tool for editing PDF documents in Mojave OS. Follow these simple steps to correct mistakes in your PDF documents.


Edit and Add Text
Step - 1

Open the PDF Editor Mac and select your PDF file and use the Eraser Tool for vanishing the text characters that you want to remove from your document.

Step - 2

Now use the Text tool for inserting a text box into the erased area. You can use the inserted text field for adding new texts.

Step - 3

Finally, use the Font and Color options to change the font style, size, and color of the inserted text.


Edit and Insert Images
Step - 1

Use the "Add Image" tool for inserting an image field. You can use the mouse to insert the image field on the selected PDF page.

Step - 2

Select your image file and add it to the image field.

(all image formats are supported in PDF Editor Mac)

Step - 3

Drag the selected image on the page for correct positioning. The red spot at the bottom of the image field is used for resizing images.


Other Useful Features
- Users can use Horizontal-line tools and Vertical-line tools for inserting horizontal and vertical lines.

- You can also use the Rotate Tool for changing the orientation of your PDF file from portrait to landscape.

- You can also the Brush Tool for coloring PDF files.

For removing the inserted images, lines, and text from the edited PDF document — select the inserted item and press the Delete button. Your changes would be undone on a single click.