How to Edit PDF Text on Mac OS
Learn How to Edit and Change PDF Text on Mac OS by PDF Editor Mac.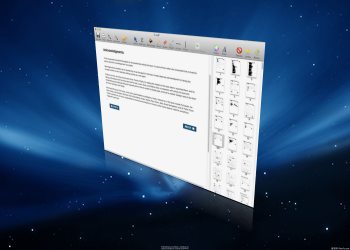 PDF files are the most reliable form of electronic documents these days. Users can also protect their data by adding the password into their PDF documents. Adobe Systems provides two types of passwords for the protection of PDF files. The first type of password protection allows users to restrict actions performed on PDF documents. For instance, this type of protection can be used to restrict printing and editing of the PDF document. Only users with the passcode can do the restricted operations on the protected PDF files. Moreover, the owner of the PDF document can also set an access password to limit the sharing of the PDF document.


Can You Edit the PDF Files on Mac OS?
Mac OS is the second most widely used operating system on PCs after Windows. PDF documents are famous for their non-editing nature. Like Windows users, Mac users also cannot edit their PDFs easily. However, the internet has several excellent and worst PDF editors for editing the stubborn PDF files. Mac users can download free or paid PDF editors for making permanent edits in the PDF files. Paid editors are quite expensive, and their advanced editing options are challenging to use for most users. However, the majority of the free PDF editors either use obsolete technology, or they do not have useful features.


PDF Editor Mac
You can find several PDF editors for your Mac PC, but finding a high-quality and easy to use editor is a tiresome task. PDF Editor Mac is an advanced editing tool for Apple computers. Mac users can edit old texts and images in a PDF document, and new additions of texts and images can also be made.

Text Editing: users are allowed to change the words, font style, color, and size. Furthermore, unwanted text can also be removed with the help of the eraser tool.

Image Editing: PDF Editor Mac enables the users to move the existing images in the PDF documents. Furthermore, you can also insert new images in your PDF documents.

Functions of the PDF Editor Mac are not limited to insert and delete images and texts. It also has useful multifunctional tools like line tools and annotators. PDF files edited in the PDF Editor Mac tool can also be used to insert watermarks to avoid copyright infringement.


Latest Features of PDF Editor Mac Tool
PDF Editor Mac is one of the best editing tools you can get for your Mac PC. Most PDF editors are outdated, and they fail to edit the PDF documents precisely. However, paid PDF editors do provide value and utility to the consumers, but their advance settings are hard to absorb by a regular computer user. Besides that, professional editors also charge recurring fees for providing premium services. However, PDF Editor Mac is a lightweight 6MB software that does not slow down your Mac PC, and it has the most useful features for editing the uneditable PDF files.

- Advanced technology and regular software updates for latest Mac OS compatibility

- Junk-Free download, no Spyware

- Easy to use

- Several editing options for making instant but permanent changes in your PDF document.


How to Edit PDF Text on Mac OS - PDF Editor Mac Tutorial for Editing PDF Text
PDF Editor Mac is a legit PDF editor that lets the users edit the typing errors, unwanted texts, and blank spaces in the PDF documents with the help of the Eraser tool and text field. Follow this straightforward tutorial to edit the text in your PDF document by using the PDF Editor Mac.

1 - Download, install and open your PDF document in the PDF editor Mac app.

2 - Use the square-shaped "Eraser tool" and delete the words you want to edit in the PDF document.

3 - Use the "Text tool" to add new text in your PDF document. Text tool lets you draw a text box for adding text in your PDF files. (You can fill the text box entirely or partially according to your editing needs)

4 - You can also modify the attributes of your added text by using the Font and Color options. These options let the users change the size, style, and color of the added text.

Along with the useful editing options, PDF Editor Mac also helps the Mac users in changing more attributes of their PDF document easily and quickly.